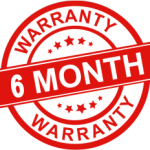 23 Mertes Lane
New Windsor, NY 12553

Facility Number:
7111185

Your #1 Source for Quality Recycled Parts
Are you looking for quality recycled car and truck parts? Do you need automotive supplies, but don't have the money to waste on high prices? If so, Quality Recycled Auto Parts is the shop for you. We buy all types of late model cars and trucks, so you don't just buy from us, we'll buy complete vehicles from you too. If the part you are searching for is not found our inventory, our state-of-the-art computerized inventory system and nationwide locating service will find your part faster than anyone else. That's the kind of commitment you'll get at Quality Recycled Auto Parts.
We sell parts for all types of cars and trucks. We have a team of knowledgeable certified mechanics. We also offer service in a timely and professional manner. With a reputation like ours, we are your only source for quality recycled auto parts.
WHY CHOOSE US
Quality Parts
We specialize in quality and affordable recycled replacement automotive parts.
Trusted Experience
Our highly experienced staff will walk you through the advantages of using recycled parts.
Easy Does it
We are an online network that is backed by the largest group of recyclers in the U.S. and Canada.